As we moved into the Adopt and Spread programme in 2020, we had targeted reinforcing narrative reporting of urines in the Betsi Cadwaladr University Health Board as well as introducing urine narrative reporting to the Swansea Bay University Health Board. However, the clinical leads for these two services had recognised the potential to introduce these techniques to two other areas, where we often seem to have samples where the clinical reasoning for such samples was not obvious.
Swansea Bay Service
The Swansea service, following introduction of urine narrative reporting, wished to look at wound swabs. All labs seem to get a lot of samples from chronic wounds, without any clinical evidence of infection, as in the classic signs of pain, swelling, redness and heat. Rather, we all receive many samples where the clinical details are, "Malodour" or "Discolouration." Simply put these will normally be as a result of bacteria, often bowel associated microbiota, colonising the site because the skin is not intact, there is a warm and moist environment where they will happily multiply but will not be necessarily contributing to harms. But these same organisms can be involved and there will be a judgement call to make. Thus, like with the urines, the more clinical information we can get the system to generate as we interact, again the better outcome we should see for our patients.
Betsi Cadwaladr Service
In North Wales, the similar issue they identified was with the number of genital samples being submitted, again without a clear indication why they were thought necessary. The North Wales service, having already started the journey with urines, have now begun to work though various guidelines and develop narrative responses to the information being provided on the request forms.
WACCI: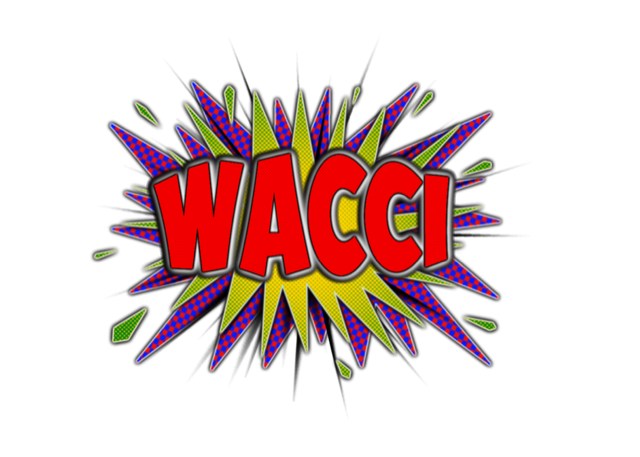 WACCI was coined for the Welsh Health Hack 2019. "You need to make an impact," advised Sion Charles, then Deputy Director of the Bevan Commission – which led to Mike Simmons in wacky harlequin trousers and a pitch for "Wales Automating Complexity Combating Infection." He was successful with Meridian IT in winning funding to develop a handwriting recognition tool, to read handwriting on on the sample request forms.
The reason for introducing an artificial intelligence (AI) machine learning tool came from the recognition that the quality of clinical information on the requests coming into the laboratory was improving significantly over time. Indeed, anecdotally as we were aware of the phenomenon from the Hywel Dda Service, we watched how quickly the change seemed to occur when we moved on to do urines in the Betsi Cadwaladr Service and it seems to coincide with the initial change point reduction in samples around 3 months after the introduction of narrative reporting.
However, our authorising team only have time to report on the positive samples. As these make up 50% of urine samples, this means 50% of samples that are negative may have questions being posed by the requesting clinicians that are going unseen and therefore unanswered. As the details on our "How" page explain, there are some clinical details that prompt a standard response. These could be picked off by an AI solution, reducing those samples that need to come to a human reporter. Freeing time would then allow comments to be added to both positive and negative samples that were straight forward by the AI solution, and giving opportunity for the more complex questions on negative samples as well as positive to be answered or at least suggestions of how to proceed to assist the requesting clinical team.